The Issue
Learning Without Boundaries
The Issue brings insights to subjects where depth and understanding are paramount. Doing it undeniably better than any other resource out there. We cater to students with commitment, backed by diversity. We delve deeper. We expand horizons. We make every topic come alive for students to grasp confidently, think critically, and connect passionately.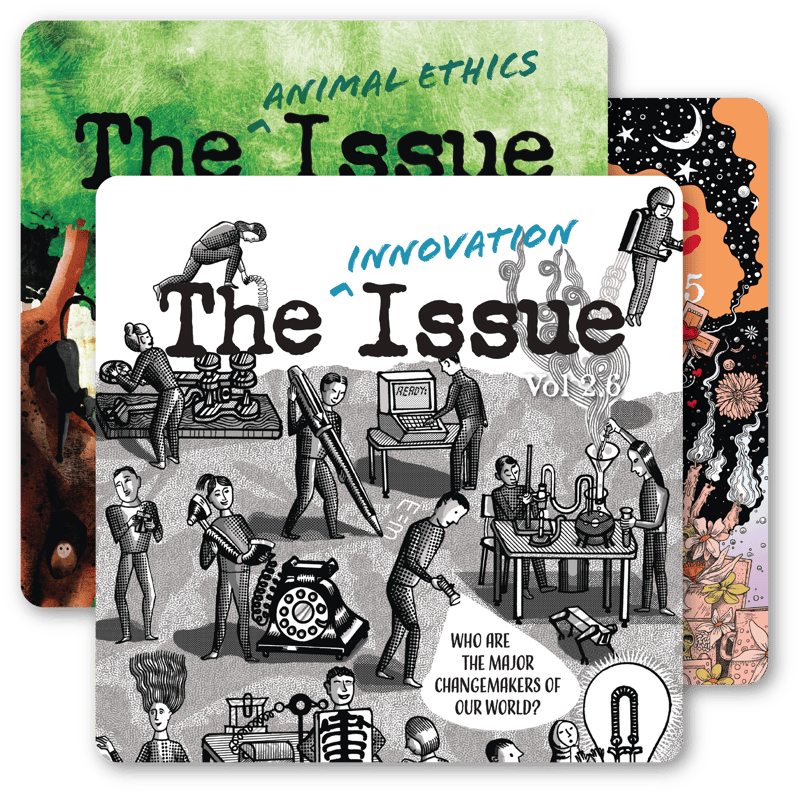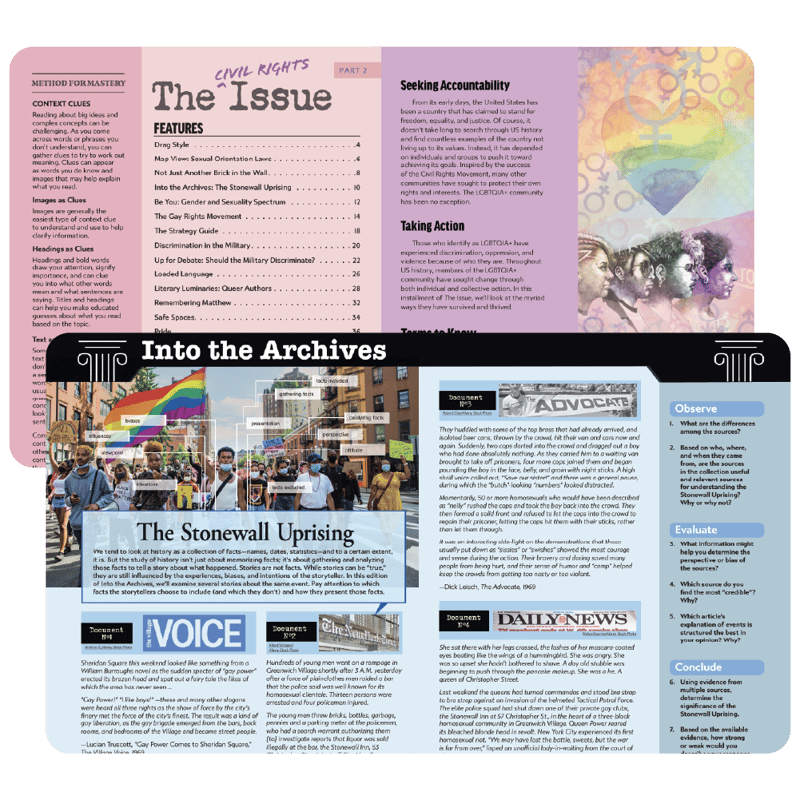 Redefining The Standard
We offer what others haven't considered. We envision what hasn't been seen before. Each day, we redefine the essence of learning resources. With unmatched dedication to diverse narratives, The Issue is not just another textbook; it's an educational revelation. Elevating the norm every issue, every year, we're not in competition with others, but with our past selves. Opt for print to touch history, digital to engage dynamically, or combine both for the ultimate learning expedition.
English Language Arts
Students will develop the skills to write their own stories, debates, argumentative essays, speeches, poems, short stories, and memoirs through a variety of engaging activities designed to inspire curiosity, passion, and connections to the past and present. Each issue scaffolds and hones crucial literacy skills with activities that develop and strengthen vocabulary, reading comprehension, writing, speaking, and listening.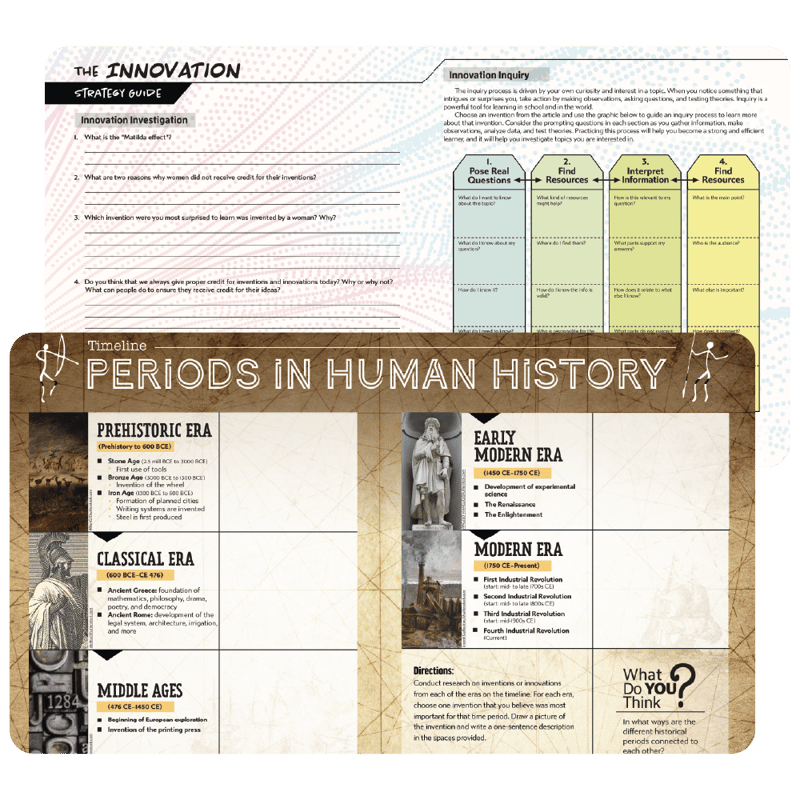 What's Inside The Issue?
Each volume highlights different genres of writing including poetry, fiction, non-fiction, memoir, drama, and more. Students will study authors who were shaped by the historical events they participated in and whose works offer unique perspectives and accounts of those times.

Use the buttons to explore.

Discover The Issue Season 2, a unique exploration of society's tapestry. Delve into the art of storytelling, the complexities of the 1st Amendment, and America's culinary evolution. Reflect on the ethics of animal rights, global perspectives on death, and stories of innovators who've changed our world. Unpack the journey of L.G.B.T.Q.I.A.+ activists, the narrative of U.S. housing, and the vibrant pulse of the 1980s. The Issue intertwines history, culture, and critical thinking, creating a captivating journey through time and perspectives.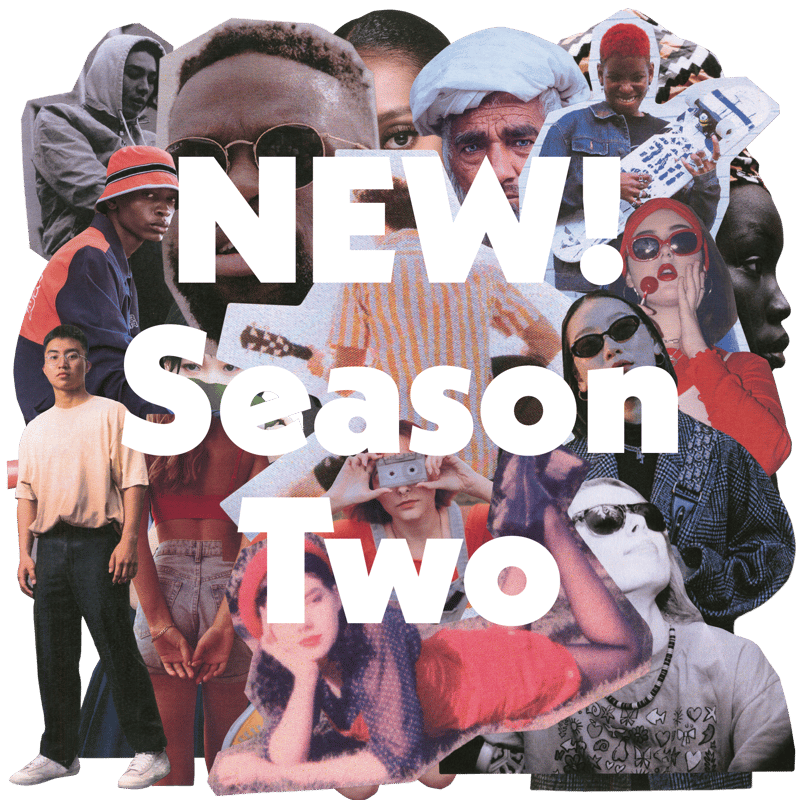 Use the buttons to explore all 9 volumes of season two.
Ready to trial The Issue? Let's talk!
Experience The Issue free for 14 days on our digital platform, GSEonline.
For a personalized pricing solution, request a custom quote.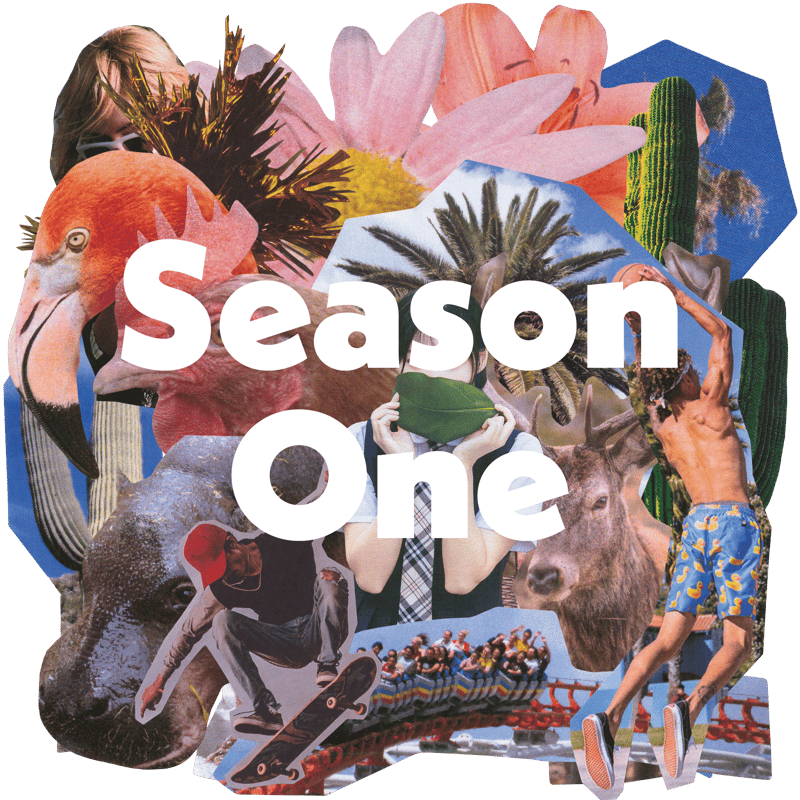 The Issue, season one, is a comprehensive guide that traverses the vast complexities of human history and interaction, from the conflict-driven evolution of societies to the roaring twenties' dynamic shifts. It delves into the importance of conserving our heritage and prompts students to critically assess news in our digital age. Students will connect with the profound influences on Native American communities, grapple with the multifaceted American Dream, explore civil rights movements, and understand America's nuanced role in the global landscape.
Use the buttons to explore all 9 volumes of season one.
Any Questions? Let's Chat!
Don't hesitate to schedule a time to chat about our resources and all of their features. We can talk through your needs, budget, and how we can best benefit you and your district.